---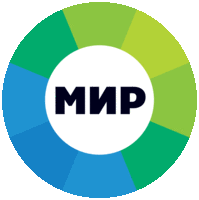 Address:
44, building 1, Krasnobogatyrskaya st., Moscow 107076, Russia
Phones:
+7 (495) 648-07-92
Faxes:
+7 (495) 648-07-92
E-mail:
URL:
Stand:
без стенда
Category:
Press
ITRC «Mir» was established in 1992 to maintain the common information space and promote the international information exchange in the CIS.
Today Intergovernmental TV&Radio company «Mir» comprises TV channels «MIR», «MIR 24», radio «MIR», informational portal mir24.tv and multifunctional satellite system MIR-Teleport.
The broadcasting of the TV channel «MIR» is carried out on the territory of the States-founders: Azerbaijan, Armenia, Belarus, Georgia, Kazakhstan, Kyrgyzstan, Moldova, Russia, Tajikistan and Uzbekistan. It is also available for the population of Turkmenistan, Ukraine, Latvia, Lithuania, Estonia in four ring versions (0, +2, +4, +7) in the SD and HD formats. The total audience is more than 186 million people.
In Armenia, Belarus, Kazakhstan, Kyrgyzstan, Moldova and Russia TV channel «MIR» is a part of the national digital broadcasting packages that are compulsory for distribution. Since 2008, the channel's audience has grown more than 20 times.
The broadcasting basis is information and analytical programs, which cover the key events of the CIS countries and the world, as well as educational, entertainment and journalistic programs; documentaries of the ITRC own production. A significant broadcast part is also devoted to feature movies and TV series.