---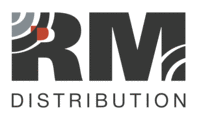 Address:
Krestovsky pr., 15, 12-N, Saint-Petersburg, Russia, 197110
Phones:
+7 (499) 346-48-24
E-mail:
URL:
Stand:
C10
Category:
Participants
Distribution of professional equipment for broadcasting. Technical support of the supplied equipment, warranty and post-warranty service.

Representative of The Telos Alliance (brands Axia, Omnia, Telos, Linear Acoustic, Minnetonka, Junger), Pliant Technologies, TSL.

Participants:
Vladimir Vologzhanin (RM Distribution)
Ken Skok (The Telos Alliance)