---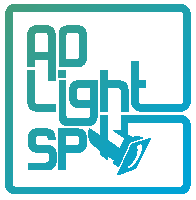 Address:
4th Sokolnicheskaya str., 1, building 1, office 29, 107014, Moscow, Russia
Phones:
+7 (831) 303-56-99
E-mail:
URL:
Stand:
B60
Category:
Participants
AO Light SP is the company successfully working for more than 10 years and providing equipment for TV/film studios, theatres, concert halls, multi-purpose spaces, exhibitions, etc.
The key activity areas of the company are development and implementation of complex control systems for entertainment, architectural, or studio lighting.
Our goal is using cutting-edge technologies that can satisfy the needs of our clients for several years to come.
We support all stages of project implementation - pre-design, design & development, shipping, installation and commissioning of equipment, personnel training, warranty and post-warranty service.
AO Light SP company successfully cooperates with foreign partners that are world leaders in development and production of entertainment and media equipment. At the Russian market we represent such trademarks as ETC (USA), Luminex (Belgium), BMS (Spain), FilmGear (China), and others.