---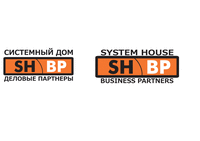 Address:
28, 3d street of Yamskogo polya, Moscow, Russia
Phones:
+7499 685-13-22
E-mail:
URL:
Stand:
С40
Category:
Participants
The company SHBP is one of the leading Russian manufacturers of equipment for the coding and transmission of the video signal. Over the last several years, SHBP company has been successfully developing and brought to market a whole range of advanced products based on innovative codec h.265.
We are proud of our developments:
The adaptive system for delivering audio-video content and television signals (Emerlink ADS Streamer) is designed to send signals over unguaranteed public and VPN communication channels with low requirements for the number of losses and channel delay. EmerLink Video is the first Russian professional system for live broadband. It is able to band up to 11 various Internet connections and broadcast Full HD 1080p picture of the TV quality. Emerlink Encoder - professional solution for organizing high-quality compression and further distribution of HD and SD signals. Emerlink Stream Decoder (hereinafter – the decoder) is intended for decoding video / audio data. The decoder supports high resolution – 1080i.
SHBP solutions were appreciated by the leading Russian TV companies: VGTRK, TVC, NTV, 1st Channel.