---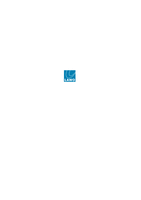 Address:
Am Oberwald 8, 76437, Rastatt, Germany
Phones:
+49 (7222) 1002-0
Faxes:
+49 (7222) 1002-7101
E-mail:
URL:
Stand:
C14
Category:
Participants
Lawo designs and manufactures pioneering IP-based video and audio technology for broadcast production, live performance and theater applications.

At NatExpo 2021 in Moscow, Lawo will be presenting their innovative Network, Audio, Video, and Control Solutions in Moscow. On show are the mcII36 Production Console – Third Generation – and the SMART System Monitoring and Realtime Telemetry for Broadcast Networks.

Lawo will be presenting their IP video core infrastructure and IP-based remote productions, including the V__line video solutions, the software-defined IP-based video routing and processing platform V__matrix including new multiviewer modules and the new 4K/HDR Format Converter, the independent broadcast control system VSM for both baseband and IP-based broadcast installations, and remote production solutions. Lawo will be showcasing their new mcII 36, the latest member of the mc² family, optimized for today's IP-video production environment, designed for networking in complex production infrastructures, with full native support for RAVENNA, DANTE and MADI audio streams. Also displayed will be the innovative SMART tools for Monitoring, Telemetry, Inspection & Network Analysis.
Participants:
Rainer Kunzi, Head of Projects & Services
Klaus-Jörg (KJ) Jasper, Sales Manager
Marcel Welte, Exhibition & Event Manager