---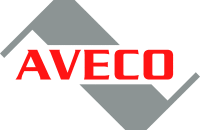 Address:
Veleslavinska 48/39, 162 00, Prague 6, Czech Republic
Phones:
+7 9 150 036 618, +420 235 366 707
E-mail:
URL:
Stand:
A31
Category:
Participants
Aveco, the largest independent automation manufacturer, and the IBC 2019 Innovation Award Winner, provides MCR Automation, News-Sports-and-Studio Production Automation and Integrated Playout Devices.

Aveco introduces Solution for ASTRA MCR On-premises & Cloud-based Hybrid Playout. An integration with Harmonic's VOS® 360 dedicated end-to-end video cloud infrastructure as a service (IaaS) platform, that can be controlled by ASTRA MCR for hybrid on-premises and cloud-based playout using a single user interface.

Aveco will also show a line of Integrated Channel Playout - Redwood BLACK and Redwood WHITE - multipurpose video engines, designed for ingest, playout and channel-in-a-box (CiaB) applications where reliability and redundancy are paramount.

From one studio or playout channel to the world's largest multi-studio, multi-channel broadcast networks, with more than 300 customers in Europe, Americas, Asia, and Africa, Aveco has the technology and experience to deliver any workflow, to integrate any third-party device, and to provide media companies the efficiency of operation, reliability and 24/7 support Aveco is known for. Whether you are a TV station or group, a news network, a sports or entertainment channel, music channel, shopping channel, teleport or production facility, Aveco helps you to become a content factory, producing, managing and delivering content reliably, efficiently and with maximum impact.

Further information at www.aveco.com.

Participants:
Lucie Broucke Ouskova, VP Sales, CIS
Vladimir Balakhontsev, Senior Pre-Sales Engineer