---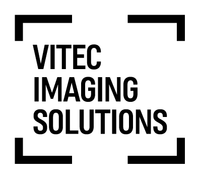 Address:
Moscow, Lomonosovsky pr, 15
Phones:
+7 (495) 646-3660
Faxes:
+7 (499) 133-6391
E-mail:
URL:
Stand:
B05-1
Category:
Participants
"Flama" is the oficial distributor of goods of the world's leading manufacturers of video and photo equipment, ss Manfrotto, Avenger, Colorama, Syrp, Rycote, Lowepro, Joby.
Manfrotto assortment is the video stands, heads and accessories, lighting equipment for photo and video shooting, film production. Lastolite produces accessories for light control in the studio and on locations (soft boxes, reflectors, backgrounds, etc.). Avenger is a whole range of studio equipment (stands, clamps, couplers, light controls and accessories). Lowepro products includes the decisions for carring and storage of photo and video equipment, and other modern gadgets (backpacks, bags, cases and other accessories). Joby products are the flexible tripods and mounting systems for photo, video cameras, action cameras, smartphones, tablets for shooting with non-standard camera angles, standing of an camera on any places. Syrp equipment gives the technical tools for cinematographers to realize the creative idea of directors by using of camera motion control systems. Syrp assortment includes the motion control head systems, sliders, cables, sling shot cable systems and accessories.