---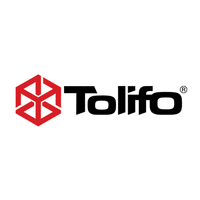 Address:
15 Xibao Rd, Xitou, Houjie, Dongguan, Guangdong, China
Phones:
+86-13650018951, +86-769-85924988
Faxes:
+86-469-85905228
E-mail:
URL:
Stand:
С52
Category:
Participants
Since 2001, We have been devoted ourselves to the R&D and manufacture of photo & video light. Our product range covers studio flash, tricolor lighting, LED photo & video light, camera lighting and smartphone LED selfie light etc.
For the nearly 17 years, we're exporting to Europe, USA and more than 30 countries and areas. With market oriented, we keep up with innovation of technology, management and service.
In 2015, with our pride and honor,we launch new brand TOLIFO to bring our customers a fresh experience with our full upgraded product collection.
Participants:
FANG ZHIXIANG(CEO); FANG YANFEN(CFO); CHEN DEGANG(SALES DIRECTOR), ZHANG YUN(SALES DIRECTOR)