---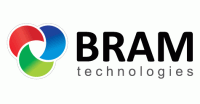 Address:
10 Elektrodnaya str, bld 4/17, Moscow, Russia, 111524, P.O. Box: 9
Phones:
+7 (495) 737-30-60
Faxes:
+7 (495) 737-30-60
E-mail:
URL:
Stand:
C05
Category:
Participants
BRAM Technologies is a leading manufacturer of TV automation solutions worldwide where talented people are challenged and excited by the prospect of providing total customer satisfaction to world-class broadcasters and media professionals. Our innovative technology is used across the globe. With more than twenty years of experience we understand the unique requirements of our customers and we are committed to exceeding their expectations. Our sales and technical support teams are fully trained to assist you in finding or creating a BRAM Technology solution that best meets your needs.

Our product line for TV broadcast automation includes:

•Playout Automation;
•NRCS & News Production;
•Sports & Live Production
•Broadcast Graphics & Channel Branding;
•Teletext & Subtitles
•MAM & Archives;
•Multi-Channel Video Servers;
•Control&Monitoring.

Participants:
Sergey Vanyukov, Сhief Executive Officer
Alexey Pavin, Sales Director
Alexey Kondakov, Head of Technical Support
Elena Kiseleva, Head of Marketing
And Technical Support Team