---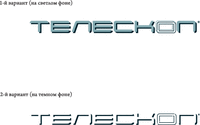 Address:
Mira prospekt - 114A, Moskow, Russia
Phones:
+7 (985) 997-12-62
E-mail:
URL:
Stand:
без стенда
Category:
Press
Teleskop is a corporate television inform agency
We have only exclusive and only trustworthy weekly information about Russian TV, cinema and advertising business.
Teleskop tells all the information about Russian television, TV-companies, TV-channels and cinema productions.
In our every publication of a magazine you can find:
- Main events of the week in TV-community (in the column "main topic"),
- Executive decrees, which affect television and advertising business,
- News of central and regional TV-channels and TV-companies,
- TV projects, which are preparing to launch on TV,
- News about cinema and cinema production,
- News about advertising agencies and PR-agencies,
- Exclusive interview with the first persons,
- Ratings of television, that we take from the most well-known companies,
- Reviews of all publications about television during the week.
Our magazine comes out 4 times a month.
There are biggest central and regional TV-channels, PR and advertising agencies, tv-companies, TV-networks, central and regional newspapers and magazines, governors, embassies, among our subscribers.