---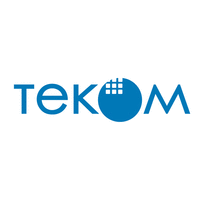 Address:
603024, Russia, Nizhny Novgorod, Sechenova st., 2A
Phones:
+7 831 262 10 11
E-mail:
URL:
Stand:
B21
Category:
Participants
Tecom Group is a leading developer of high-tech software in the field of broadcasting and telecommunications.

The company specializes in the design, creation and integration of ready-made IT projects, as well as high-tech solutions for individual customer requests.

Tts own product line includes a number of unique developments: systems for monitoring and managing industrial-grade communication networks, file control systems, monitoring broadcast quality and analysis of the air volume level. Tecom Group is a developer and manufacturer of the centralized integrated communications network management system NB XT Enterprise Manager (CISSUS NB XT EM).
Participants:
Anatoly Zubashev — Senior Vice President / General Manager
Daria Golyanina — Vice President, Business Development
Anastasia Orekhova — Manager, Business Development