---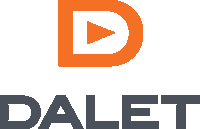 Address:
16 rue Rivay 92300 Levallois-Perret, France
Phones:
+33 (1) 41 27 67 00, +7 (499) 301 0075
Faxes:
+33 (1) 41 27 67 50
E-mail:
URL:
Stand:
A26
Category:
Participants
Founded in 1990, Dalet is a worldwide leader in software that empowers broadcasters and content professionals to produce and manage audio and video content in a digital, multi-platform world.
Dalet Galaxy five is the new version of the industry-leading Media Asset Management (MAM) and Workflow Orchestration platform. It enables broadcasters and media organizations to leverage Artificial Intelligence across the workflow, it also supports hybrid infrastructures with on-premises and Cloud deployments, and puts social media at the core of the operations. In additional Dalet Galaxy five enables custom live production workflows and audience engagement through the new Dalet OnePlay studio automation and Content distribution platform Ooyala Flex.