---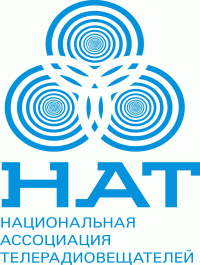 Address:
15-1, Neglinnaya St., 127051, Moscow, Russia
Phones:
+7 (495) 651-08-36
E-mail:
URL:
Stand:
нет
Category:
Participants
The National Association of Broadcasters (NAT) is Russia's largest professional non-profit association of broadcasting companies. The organization was established on August 31, 1995. NAT consists of a approximately 600 federal and commercial companies, organizations and institutions.

NAT defends the rights and interests of broadcasting companies at the federal and regional levels by participating in the development of legislative bases for mass media and mass communications, programs for the development of digital TV technologies, and the improvement of licensing procedures for broadcasting.

The main projects and events of the association:
• NAT international congress,
• NATEXPO international exhibition of professional video technologies
• "Vkluchaisya!" festival of children's television
• "Geroy nashego vremeni" is the festival of socially important television programs and television films
• "Golden Ray", the National Award in the field of satellite, cable and internet television
• "Zvorykin award", award named after Zvorykin for achievements in the field of television development
• NAT Academy is the series of training seminars for top managers of regional TV and radio companies
• School NAT is a series of training seminars for the employees of regional TV channels

Today, NAT is an expert and advisory center for television and radio broadcasters, their authoritative representative in legislative and executive authorities, actively participating in the development of new versions and changes of the sectoral laws.
Participants:
NAT President - Eduard Sagalaev

General Director - Aleksandr Shirokikh