---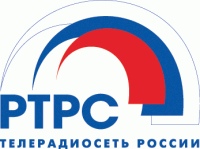 Address:
13, build. 1, Akademika Koroleva str., 129515, Moscow, Russia
Phones:
+7 (495) 648-01-11
Faxes:
+7 (495) 648-01-11 доб. 1282
E-mail:
URL:
Stand:
B04
Category:
Participants
The Federal State Unitary Enterprise "Russian Television and Radio Broadcasting Network" (RTRN) is a world's largest broadcasting network with a major experience of television broadcasting and radio distribution. RTRN provides terrestrial broadcasting of all-Russian popular channels over the territory of Russian Federation. RTRN also serves radio and television channels of both all-Russian and regional types, as well as the channels distributing the programs of the latter. Terrestrial radio and television broadcasting in Russia is provided by 78 republican and regional broadcasting centers (RBC) functioning as RTRN regional branches. Moscow broadcasting signal reaches the regions through satellite and land communication channels. Further broadcasting development, resulting in consistent replacement of analog announcement by digital announcement, constitutes RTRN main objective in 2009-2019.