---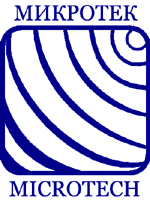 Address:
630049, Russia, Novosibirsk, Krasny prospect, 220
Phones:
+7 (383) 363-22-03
Faxes:
+7 (383) 363-22-03
E-mail:
URL:
Stand:
A20
Category:
Participants
The company "Microtec" has been based in 1991 in Novosibirsk.
We specializes on development, manufacture, delivery professional of the passing equipment for TV and broadcasting.
The basic directions of activity of the company:
• digital ТV transmitters of the standard DVB-T2 by capacity up to 2 kW;
• VHF FM transmitters by capacity up to 10 kW;
• TV transmitters by capacity up to 5 kW;
• devices of addition;
• Antenna-feeder systems;
• Service of the equipment.
TV and VHF FM and transmitters can be completed:
• by the reserve activator with an opportunity of automatic switching on a reserve;
• 100 % by a reserve with an opportunity of automatic switching on the reserve transmitter;
• reservation of transmitters according to the N+1 algorithm;
• by system of the remote control and management.
Presence of own industrial base allows us to carry out quality surveillance at each production phase of the equipment.
Our main task is the connection of long-term experience and professional skill of collective with the high technologies and creation on this base of the equipment with an excellent ratio of price - quality.