---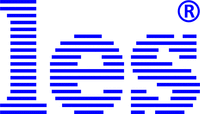 Address:
20 Nauchny proezd, bldg 2, of. 229, 117342, Moscow, Russia
Phones:
+7 (495) 234-4276, +7 (495) 234-4275, +7 (499) 995-05-90
Faxes:
+7 (495) 234-4275
E-mail:
URL:
Stand:
A24
Category:
Participants
LES-TV Ltd. has been developing, manufacturing and marketing equipment for radio, television, CCTV and multimedia since the early 1990s.
The company's product portfolio includes:
matrix and linear switchers, changeovers, remote control panels, distribution amplifiers, isolation transformers and splitters, audio monitors and level meters, studio clock systems, MDUs.
Apart from standard equipment our engineers are ready to design unique products or modify existing ones to meet customer specific demands.
Participants:
Kusemko Vladimir Vladimirovich, R&D Manager
Speshkov Alexey Vladimirovich, Financial Director
Trichko Alexey Vladimirovich, Chief Engineer
Shadrin Ivan Alexandrovich, Engineer
Zyakin Sergey Nikolaevich, Engineer