---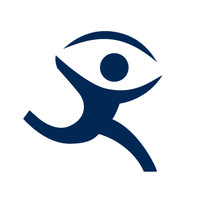 Address:
68/70 Butyrsky Val, Bldg.1, Moscow 127055, Russia
Phones:
+7 926 291-33-22
Faxes:
+ 7 499 270 57 49
E-mail:
URL:
Stand:
B53
Category:
Participants
Imagine Communications has led the way in the industry's transition to commercial off-the-shelf (COTS) hardware and IP connectivity through our own pioneering projects, early participation in the Alliance for IP Media Solutions (AIMS), and forging of strategic partnerships with key players from the IT industry.

Imagine works with customers all over the world and at all different stages in the transition to next-generation technology. With a comprehensive portfolio of open-standard solutions and unmatched real-world experience, we help media companies protect their existing SDI investments and transition to IP at whatever pace works with their business.

Since 2009, Imagine Communications has maintained a subsidiary office in Moscow to deliver local support and trainings via its highly qualified, in-region team.

At NATEXPO 2019, Imagine will be demonstrating its latest innovations, including:

• Versio™ — Microservices-based, hybrid SDI/IP modular playout platform
• Selenio™ Network Processor — High-density all-IP-capable signal processor
• Magellan SDN Orchestrator — Software control system for hybrid SDI/IP networks


Please visit Imagine at NATEXPO 2019 at Stand B53.

Participants:
Mathias Eckert, VP EMEA, Germany
Richard Waldner, director channel sales EMEA, Germany
Andreas Kotulek, Sales Director, Germany
Tim Eyles, Senior Solution Architect, United Kingdom
Leonid Kudryashov, Regional Sales Manager Russia
Pavel Baburov, software support engineer, Russia