---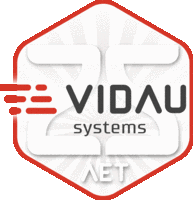 Address:
Office 107, Build. 1, 9, B. Marynskaya str, Moscow, 129085, Russia
Phones:
+7 (495) 687-00-17, +7 (495) 777-74-64
Faxes:
+7 (495) 742-0044
E-mail:
URL:
Stand:
A56
Category:
Participants
Vidau Systems offers the best solutions in the system integration of media industry since 2000.
During this time we successfully realized more than 50 system projects of a high level of complexity. Among them there is an equipment of television complexes of VGTRK, TV Center, NTV, State Duma of the Russian Federation, the Federation Council of Federal Assembly of the Russian Federation, Zvezda TV channel, Yugra, etc. We provide services in design, construction and installation of different type of the equipment for television centers, OB Vans, complexes of special lighting, the systems of automation of broadcasting and teleproduction, electronic archives and production management systems (MAM). VIDAU SYSTEMS is the only Russian company that provides complete system integration for OB Vans including the design and construction of the body with a expanding side. All steps of construction do at own Vidau Systems facilities in the Moscow Region.
Professional approach and existence of practical experience are the key to success of any business. Nowadays the Vidau Systems crew consists more than of 80 highly qualified employees among whom the experts having long-term experience of implementation of complex TV of projects and permanently increasing the level in knowledge domain of the equipment of different vendors.
Our partner status in relation to vendors is expert. We select together with the Customer the best of the best decisions, applicable from the specific project. As a result the Customer receives an optimal solution for reasonable cost.
Participants:
Elena Shishkalova - Commercial Director
Mikhail Rotko - Business Development Director
Ivan Sitnikov - Chief of IT Department
Aleksey Kapranov - Sales Director
Vladislav Marchenkov - Professional Lighting Department Director
Employees of the Sales Department, Partner's Department, System Integration Department